dear friends,
it's already july and this is my first message of 2020. i'm sure many of you have felt the timeless quality of the year so far – having no idea what day of the week, month, planet we are on. i was often so confused i had no idea who i was – and who my housemates were!!! i think we just shouldn't count this year when celebrating our birthdays next time.
let me start at the beginning. first time since we moved to bali 4 years ago we decided to stay in indonesia for the long december/january break. just to travel around a bit, try out the new house that after three long years has been finally finished and enjoy the hassle free holidays – by hassle meaning traveling back and forth to europe, changing tropical climate for freezing temperatures etc. little did we know that by doing so we missed our last chance for a long time!!
anyway we had a nice time, discovering all the secrets of our new house – for good and for bad. the house is absolutely charming and sweet, there were only a few hiccups to be solved – like a tree falling on our roof on my birthday (the biggest present i ever got!!) or the ants raining on us all one lovely january morning. later we found out these two unforgettable experiences were directly linked – the poor ants were peacefully living on a tree but then crashed through our roof and after few days decided they wanted to explore.. resulting in a little hitchcockian experience.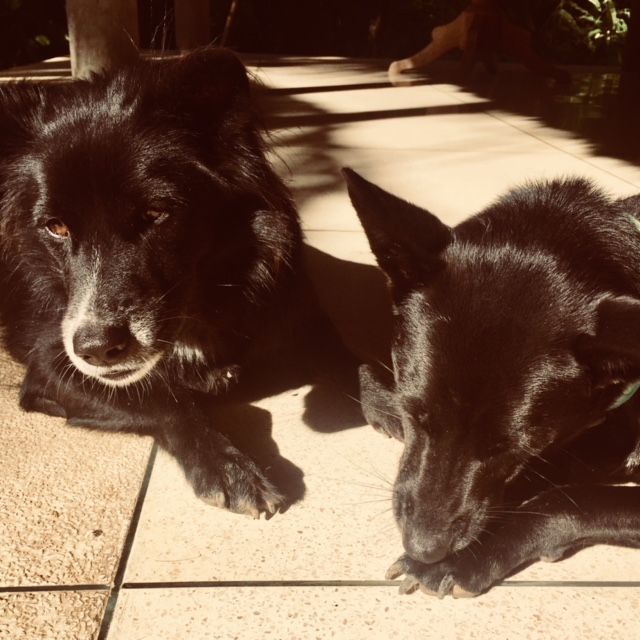 we loved our holiday time – christmas with friends and traditional slovak and czech cuisine at OK Divers Bali, little trips with more friends around the island, compulsory bali spa lifestyle, my martial arts practice.. at the end of the break we moved back to our old house (mainly because of our pack of dogs) and started to rent our new place. i could write a book on the joys of meeting prospective tenants and the thrills and horrors of being a landlady! i can tell you that some of my encounters were truly unbelievable and often quite educational. like a lovely couple who first complained about the cleaner coming in too early (thus not allowing them to have sex), secondly about gardener working too close to the house (thus not allowing them to have sex), lastly not being able to breathe.. or an extremely interesting introduction to the world of electromagnetic waves, their prevalence in bali houses and their effects.. i could go on!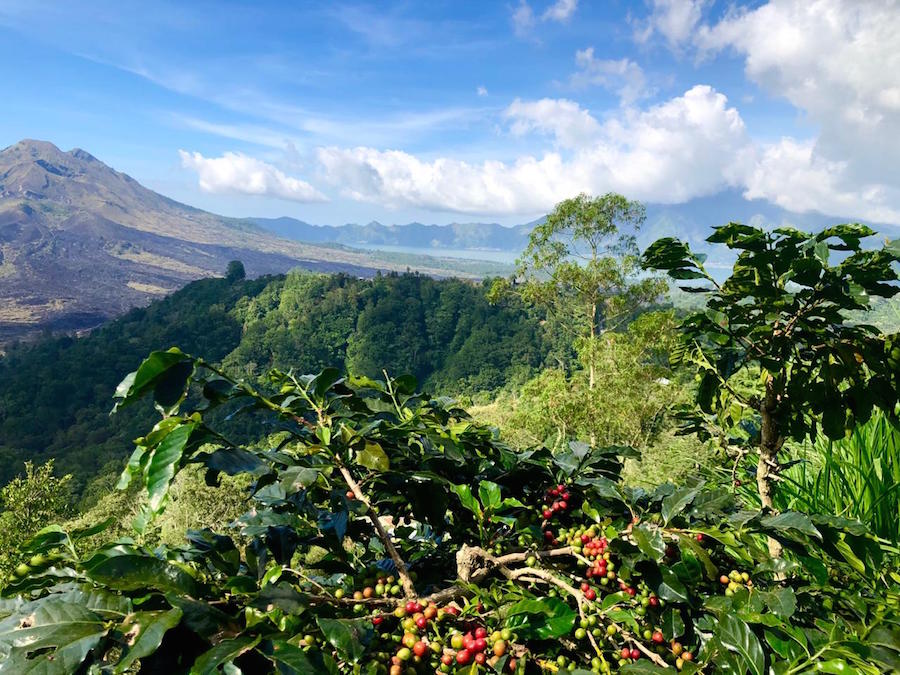 as january was ending the news of the virus started to emerge but none of us could have guessed what came next. i even managed some travels – shopping and culture (culture in this particular instance meaning food) trip to singapore with linda, another boxing trip to thailand and my second vipassana in dhamma malaya – another 10 days of observing silence.
singapore was hilarious – we had to be really careful, especially on escalators.. perks of bringing my jungle girl to a high-tech country!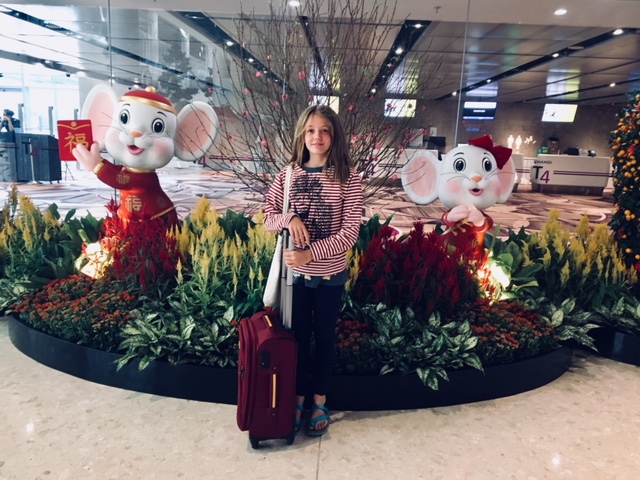 thailand was great, i loved every moment of it. the boxing was so much fun and i was in great company of dear friends. while there i managed to bring upon myself a spectacular and stupid bike accident – luckily resulting in minor injuries. flying over my handlebars and hitting the road was quite enlightening. i think i got even more insight on the nature of impermanence in those 2 seconds than while sitting 10 days in meditation (-; saying that i really loved my second silent retreat. 10 days in meditation, 17 hours of no food a day, no talking, no devices, no books or writing notes.. everything enhanced by the fact that the virus situation was getting crazier and crazier (the silent retreat was in march) and i had no idea what was happening in the world while i had no access to news. as it happens world doesn't mind when we don't know what is going on – and when i finally completed my meditation the information came flooding fast, fortunately i was still able to fly back home to bali. the boarders closed soon after but that's another story!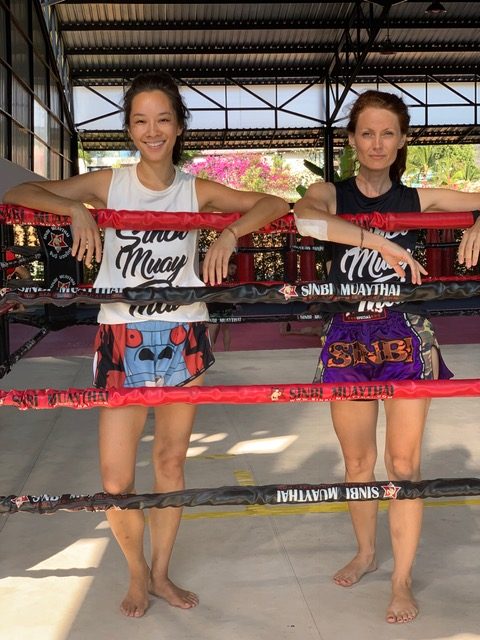 i'm still trying to make sense of what has been happening in the world this year. friends, family, people known and unknown – all have different opinions ranging from the greatest fears to complete denial, from trusting their governments to conspiracy theories and everything in between. we are all influenced by our state of health, by our relationship to risk, by the situation of our loved ones and of our countries. however i feel that most of all we have been influenced by media – and not for good. i'm inclined to be more light hearted in this matter – probably because i don't personally know anyone who got sick and the horror scenarios predicted for bali have just not materialised. or maybe because i always tend to only see things as i like them to be (-; saying that i do understand people reacting differently.
bali has been good for us so far. we have never had a real lockdown here and could pretty much go wherever we wanted – there were always only recommendations of social distancing. 'only' school and borders closed. big gatherings were banned but other than that life went on. some hotels, restaurants, beaches were closed, some remained opened. some people departed bali in great haste fearing the worst or simply because they wanted to be with families in their home countries. many have stayed. some people self-isolated themselves completely, for others life went on as before. at the very beginning we tried to stay at home but this wasn't working – i have had a first hand experience of the so much discussed negative effects of isolation on the mental state. those of you who have teenagers can maybe relate to the impossibility of keeping your kids away from their friends. so – with no face to face school happening we and 3 other families formed our very own little covid social bubble. watching movies together, visiting each other houses for many incredible deep discussions, going to beautiful empty places that are normally crowded by tourists – like sunrise trekking batur volcano or watching dolphins in lovina – have kept us more or less sane. i had never cooked so much in my life though.. (-; and yes we have been careful – washing our hands, wearing masks, avoiding crowded places, not hugging strangers (as you usually do in ubud 😉 ). i do greatly appreciate how fortunate we are compared to other countries.
our amazing school has been hugely hit by this situation too – with families leaving, new families unable to enter the country, with the restrictions still in place on education sector.. we will be seeing a very different school this coming year. the school for sure will be much smaller but i have great hopes – the program put forward looks amazing and the potential of becoming even tighter community is great. we are all looking forward to it very much! i'm also looking forward to having kids out of the house… ((-;
balinese people have again astonished me with their resilience. the island is heavily dependent on tourism and many people lost their jobs as no tourists are allowed to enter the country. they remained largely positive and resourceful – many have started to fish or farm again, using every little clear piece of land to plant their veggies. families and communities are helping each other. still the economic impact is enormous. i have no idea how the situation will develop.
the numbers of ill and dead people are very low here and there is no clear explanation as to why this is the case. perhaps the outdoor lifestyle, climate or maybe because balinese people take illness and death and even pandemic as an inseparable part of human experience, as a part of the ever changing cycle of life. with this attitude they do not try to stop the unstoppable and do carry on with their lives.
now and again i am luckily reminded that bali is still bali – when we are woken up by a little earthquake that shakes up our beds, when we discover a malayan blue krait (the deadliest snake of the island) in our bathroom in the middle of the night or when we find a huge fat rat eating our cat's food.. or – when after months of generosity the immigration suddenly announces the end of "emergency stay permits" and tells all foreigners to leave the country within 30 days! life is never dull here.
sad part of being an expat is the regularity of loosing one's friends as they or you move on. this year was no different and i'm still feeling the empty space in my heart and in my village life. it's all part of the cycle though..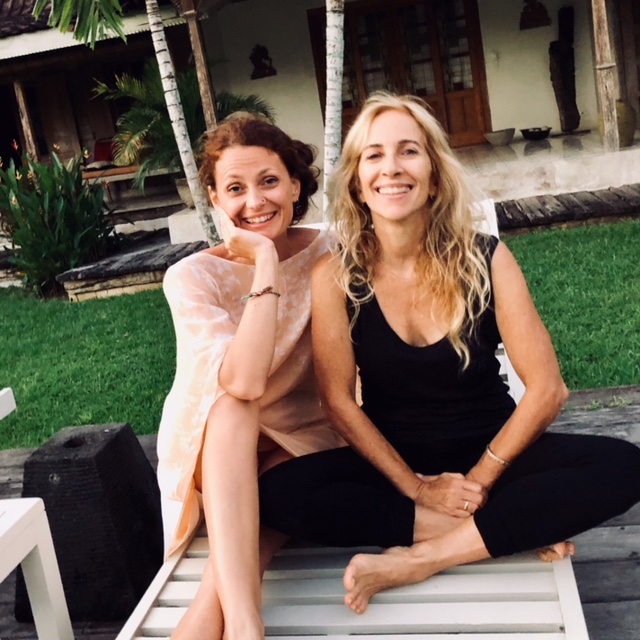 if you missed dan's shipwreck adventure or his new online fitness program – you can have a look here: Sumba Survive Shipwreck or ExFitt Fitness.
sending you all much love and please let me know how you have been doing!
jarka
xx