hello from beautiful albeit slightly shaking (and shaken) bali my dear friends!
the european summer passed by really quickly. in the midst of all complains, joys, sorrows, chaos and fun i realised how lucky i am to be a part of both worlds – spectacularly intense bali and more subdued yet funny europe. it takes a lot of energy to live two lives (as my many expat friends can – wherever they happen to live – surely testify!) but ultimately it feels very enriching. and enchanting (-; thank you all for being part of my many worlds!!!
just before leaving prague i've out of the blue committed myself to a year-long study of the dark corners of human soul (considering my family history i certainly have a lot of experience in that respect) so probably will be coming 'home' a bit more often in the following 12 months. tell me if you want to hang out. and i can practice on you (-;
we left behind hot and dry europe and 4 star wars later landed in my 4th home. bali here we come.
now i kind of know better than to expect no drama while on the island of gods but still..this time it really happened fast! we returned to bali on 5th august to be welcomed by a rather big shake shortly after landing and have been rocked by the earth few times per day ever since. if you are from japan or california it probably doesn't sound too interesting but for someone from central europe where nothing ever happens it can feel kind of unsettling. in my previous 2 years here i only experienced couple of tiny quakes but this was completely different. linda and i happened to be in the only "upstairs" room we have when it started swaying. running downstairs felt decidedly odd, the dogs being beside themselves and me too – wondering whether it is better to be hit by something falling off the roof or by a coconut..  we soon found out that the 7.0 quake epicentre was on the neighbouring island of lombok where many lives were lost and lots of homes destroyed. if you feel compelled to help, please do – it will be much appreciated. here is a reliable organisation accepting lombok relief donations:  Kopernik
upon returning to school kids were quickly instructed in "how to behave during an earthquake" – due to the nature of things here they were able to put their newly acquired knowledge into practice shortly after the instructions were delivered.. thank (to all bali) gods for the bamboo school as bamboo seems to be the best material in these times! 
but as my precious beauty sings – the earth may shake and the seas may be screaming.. Celebrating Jo Vaani there are things in life we cannot influence and i have learnt to take the gradually decreasing earthquakes as a part of daily routine. and if you are like me – always looking for signs in everything – the earthquake is definitely telling me: WOMAN, CAN YOU FINALLY WAKE UP!?!
apart from the earthquake we also had very special dubai guests waiting for us in bali. not that i would ever put guests and natural disasters into the same category..;-) we spent some nice time together and when they went home they left something super special behind! can someone guess what it was? a kid! to be more specific, they left their teenage son in our care so now, just like that – i have 3 kids instead of 2! 2 teenagers in the house (-; i guess life can never be boring for me. so far so good – as my new boy is really delightful. let's see what time brings!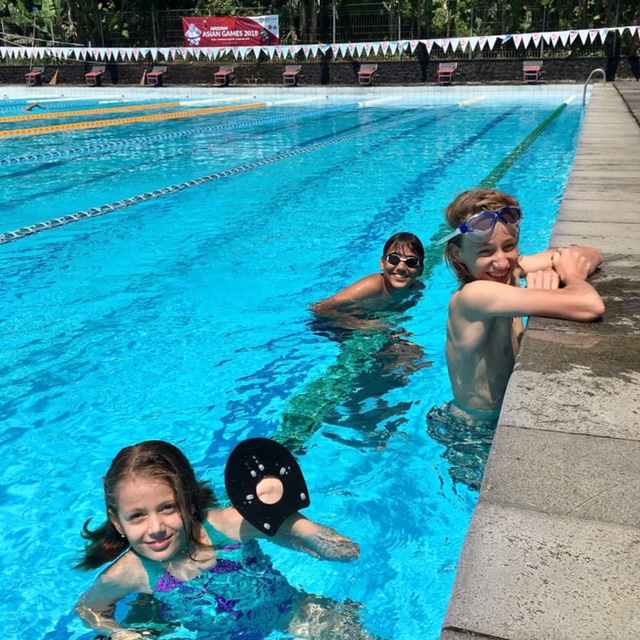 so now i have 1 kid in primary, 1 kid in middle and 1 kid in high school (i'm trying to pretend that must be some kind of a mistake.. i can't possibly be that old?!?) so my inbox is full of green school emails and my diary full of green school meetings.. no wonder i never finish anything else!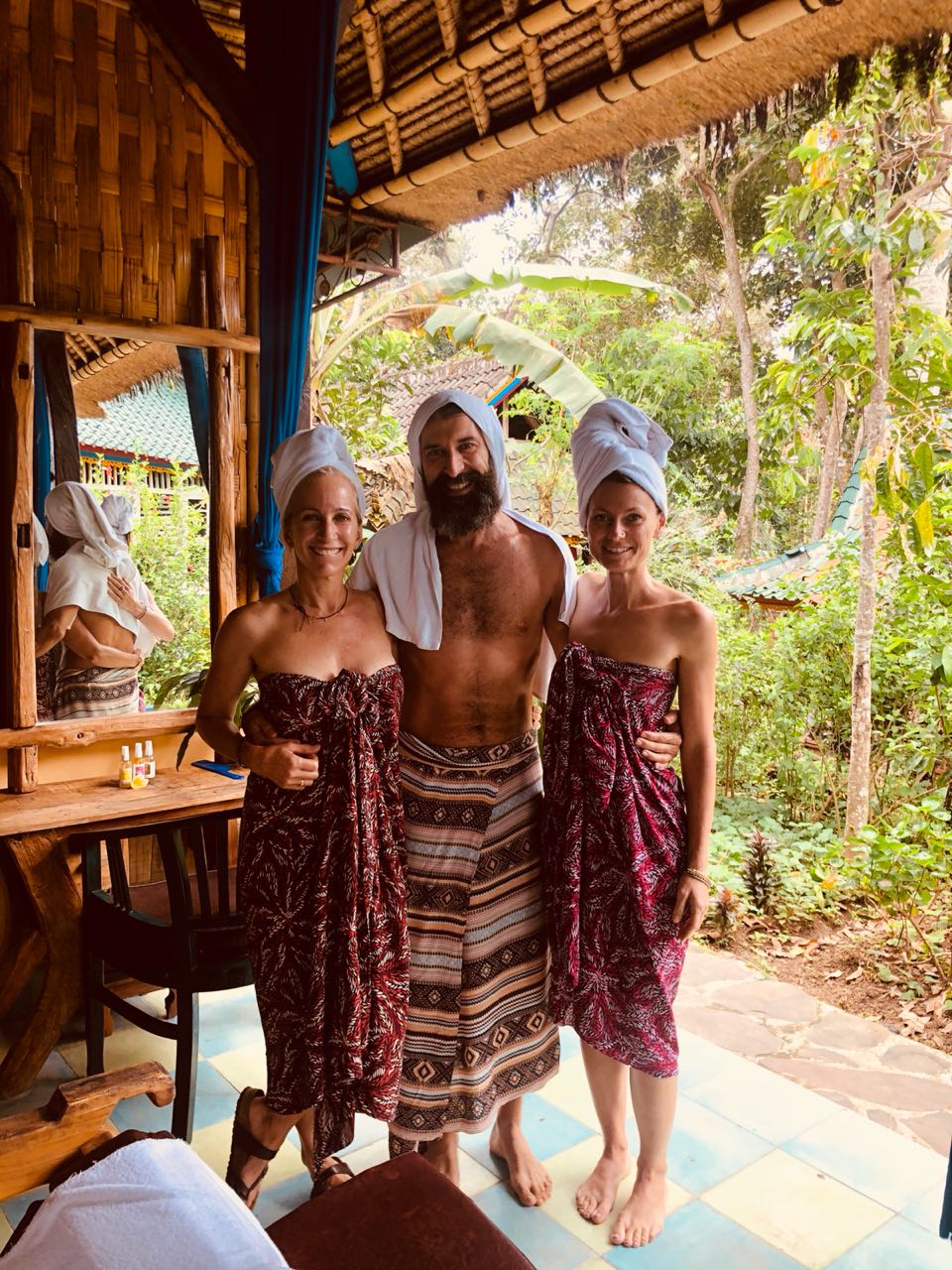 after 2 years of renting, dan has decided to buy a motorbike (not sure if there is any connection with the increased number of kids per household but he seems to be planning some trips). 
unfortunately his chosen bike was not available but apparently he found something else there..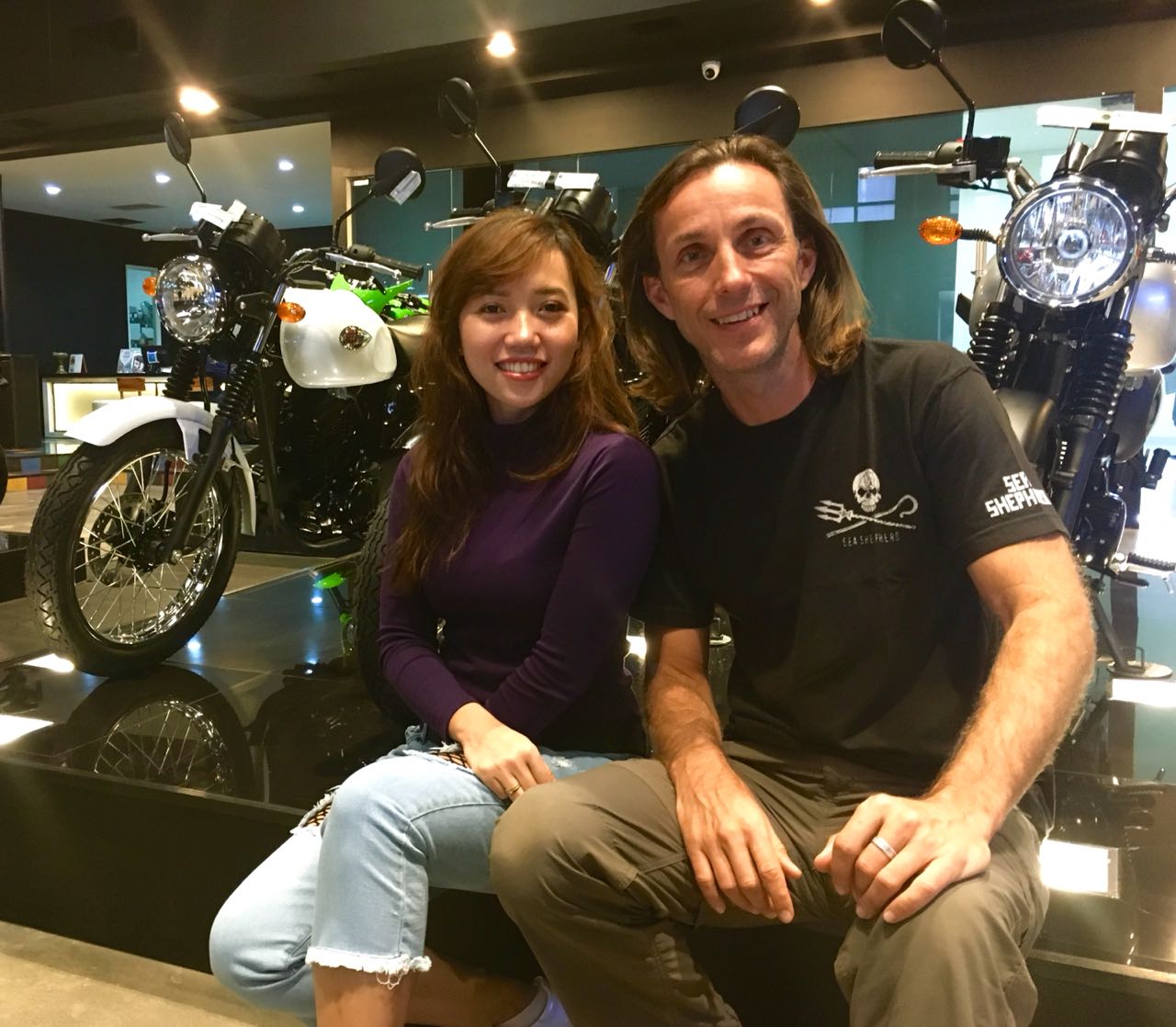 otherwise everything is back to normal.. it rains in the dry season (at least in ubud) and it is also super cold. very refreshing after the scorching summer in prague. a snake (or two) in the classroom, a centipede in the bathtub, cat kills a rat, mangoes are sweet and juicy, dogs kill a rat, my favourite handbag gets mouldy, cat kills a rat and brings it to my bed.. room, mad dogs bark all night so much that you make a firm resolution to dispose of them in one way or another the first thing in the morning (only to find out they have metamorphosed into the sweetest and quietest and most loving creatures upon sunrise).. one of our dogs bites one of our friends (who was showing off his new motorbike – i guess he was bragging to much for spotty to swallow it) and he (the said friend) is howling at the moon ever since.. some days i'm happy, some days i feel like i never want to wake up again. i try not get worried about it any longer, everything comes and goes. i can choose to scream at the tigers or eat a strawberry. i mostly choose the strawberry. but not always. so beware tigers!
and how do you know you have been living in asia for way too long? when your kid, having a mild case of bali belly, asks you for help – but mom, please give me something proper (in his vocabulary that means something chemical, surely no homeopathic remedy..) and you proudly announce you have just THE proper thing he wants – producing this: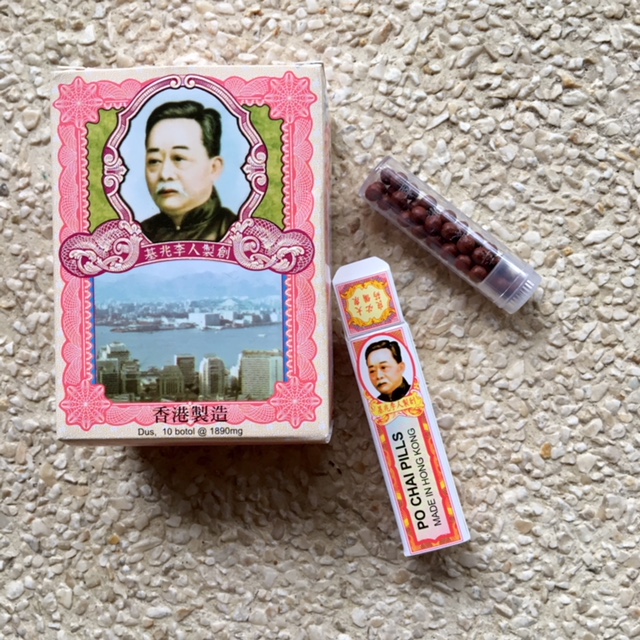 you should see the look on his face… mom, seriously?!?
that's it for today as i really need to get some work done..
take care guys and send some of your news my way!
love,
jarka
xx